Pat Benatar's 'Love is a Battlefield' was played on The Flash last night — The Flash, Season 8, Episode 7, "Lockdown".
The song was heard as Gold Face's ringtone as the villain's girlfriend calls him from London.
And, just in case you are interested, Pat Benatar's 'Love is a Battlefield' is from the singer's 1983 album Live from Earth. It was one of two studio-recorded songs from an otherwise live album.
The song became one of Benatar's most successful songs, selling more than a million copies and going on to be listed on various critics' lists as one of the best pop songs of all time.
'Love is a Battlefield' also came with a music video that was one of the first female empowerment videos to ever be filmed.
It features Benatar as a rebellious teen getting into a fight with her father and leaving home. Soon she is a dancer in a rundown bar where the owner harasses the dancers.
But, after Benatar stands up to him, all the other dancers join in and then walk out.
Yep, as many of us already know, if women stick together they usually win.
Listen to Pat Benatar's 'Love is a Battlefield' from Gold Face's ring tone on last night's The Flash in that video and on Benatar's Live from Earth album.
The song itself is a banger.
Watch Season 8 of The Flash via The CW.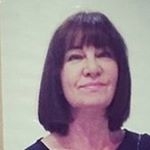 Latest posts by Michelle Topham
(see all)