The classic Patsy Cline song 'You Belong To Me' was featured on the new episode of the HBO limited series Sharp Objects — Season 1, Episode 7, "Falling" this week.
It was the song playing in the sheriff's car as he was driving to the gas station.
And Patsy Cline's 'You Belong To Me' is probably one of those songs you have heard a hundred times before but, if you are like me, never have any idea who actually sang it.
So here is a little bit of an education for you so that, the next time you hear the song, you can explain to whoever you are with when it was released, who sang it and which album it came from.
Patsy Cline and 'You Belong To Me'
'You Belong To Me' was written in 1951 by Chilton Price, Redd Stewart and Pee Wee King.
It was first released by pop singer Joni James in 1952, followed by other versions from Sue Thompson, Patti Page, Jo Stafford (who had a huge hit with it), Dean Martin, Gene Vincent, the Duprees and Bing Crosby, before Patsy Cline released the track in 1962 on her album Sentimentally Yours.
It was Cline's last album release while she was alive, as she died less than a year later in a plane crash as she returned from performing at a benefit concert for the family of radio DJ "Cactus" Jack Call who had died in a car crash just a month earlier.
She was just 30 years old.
The last song she ever performed live was her new release 'I'll Sail My Ship Alone'.
Listen to Patsy Cline singing 'You Belong To Me' from Sharp Objects in the video below, and check out some of the photographs from her all too brief life as one of America's most loved singers.
You can also listen to her sing the song in the Spotify widget below that.
And, if you would like the male version of the song, Dean Martin's version of the song sounds completely different. In my opinion, though, Cline sings it better as she really hits the emotion of the song whereas Martin's voice just skims along the surface.
Related: Don't miss listening to the Bee Gees sing 'How Can You Mend a Broken Heart?' as featured on Sharp Objects — there's a live version, and it's gorgeous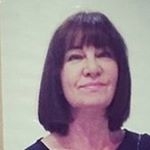 Latest posts by Michelle Topham
(see all)