Patti Smith's Everybody Wants To Rule The World showed up on last night's episode of the HBO series Big Little Lies — Big Little Lies, Season 2, Episode 6, "The Bad Mother".
The song was heard as we see Madeline dancing in her wedding dress.
Everybody Wants To Rule The World, of course, is one of the biggest hits British band Tears for Fears ever released and, nowadays, is known as their signature song.
Originally releasing in 1985, it was the third single from Tears for Fears' second album Songs from the Big Chair.
The now iconic track went on to be certified Gold in the UK and Canada, and hit the weekly charts in 14 countries, making it to the number 1 spot in Canada (on three different charts), New Zealand and the U.S. (on four different charts including the Billboard Hot 100).
With several cover versions of the song being released over the years, Patti Smith's cover of Everybody Wants To Rule The World came out in 2007 on the American singer songwriter's tenth studio album Twelve.
But I have to say, as much as I love Smith and am enamored of most of her work, I wish the Music Supervisor of Big Little Lies had used the original Tears for Tears version of the track for that show's soundtrack instead.
Simply because Smith's version just doesn't have the power or the emotion of the original and, I hate to say it but, as Patti Smith songs go, it is overall really quite bland.
Listen to Patti Smith's cover of Everybody Wants To Rule The World in the video below to see what I mean. You can also hear the song on her 13-track album Twelve in the Spotify widget below that.
And, of course, listen to the original Tears for Fears song to hear the true power of that incredible song.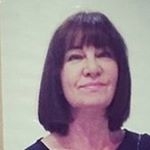 Latest posts by Michelle Topham
(see all)