Synth-pop, smooth jazz, synth jazz songwriter and composer Paul Hardcastle's 'Love is a Power' was played on the soundtrack of The Cleaning Lady season finale last night — The Cleaning Lady, Season 1, Episode 10, "The Crown".
The song was heard as Nadia and Arman get together with Noah to talk over the arms deal.
Paul Hardcastle's 'Love is a Power' is from the British musician's 2013 smooth jazz album Hardcastle VII, one of almost 40 studio albums he has released over the last 25-plus years.
Hardcastle himself is the most known for his 1985 anti-war song '19', which went to the top of the British charts and then charted at #1 in 11 other countries, making it one of the biggest international hits that year.
Since then, Hardcastle has not had the success he achieved with '19', but has consistently put out superb music that still garnered a huge following.
Listen to Paul Hardcastle's 'Love is a Power' from last night's The Cleaning Lady in the video, and on his Hardcastle VII album.
The track is mellow, cool and relaxing. One of those tracks you just want to lie back and luxuriate in.
Season 1 of The Cleaning Lady just finished airing on Fox.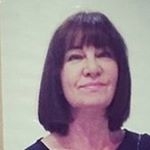 Latest posts by Michelle Topham
(see all)