The new season of Wolf Like Me features some fascinating songs on its soundtrack, but especially the ones chosen by the show's music supervisor to end each episode.
Songs like Paul McCartney's 'It's Only a Paper Moon', which was played over the Wolf Like Me, Season 2, Episode 3 end credits.
Advertising
That song begins playing as Mary is telling Gary "Maybe this situation is too dangerous" and then the picture falls off the wall.
The old-fashioned 'It's Only a Paper Moon' then begins to play:
You say it's only a paper moon
Sailing over a cardboard sea
But it wouldn't be make believe
If you believed in me
just to emphasize the crisis both Mary and Gary seem to be going through, as they are not so sure about the other's commitment or staying power.
When was Paul McCartney's version of 'It's Only a Paper Moon' released?
'It's Only a Paper Moon', of course, is not a McCartney original as it first came out in the early 1930s, when it was recorded by various artists and released several times.
Over the next century, however, it became a song that intrigued many contemporary singers and has since been recorded by some of the last century's most high-profile singers.
Advertising
They include Nat King Cole and later on his daughter Natalie Cole, Perry Como, Frank Sinatra, Miles Davis, Bing Crosby, Rosemary Clooney and James Taylor.
Paul McCartney's version of the track came out more recently than many of the others.
That was in 2012, when the British singer songwriter included it on his fifteenth solo studio album Kisses on the Bottom.
An album of mainly cover songs, and tracks that McCartney said reminded him of songs his family used to sing in "family sing-a-longs" when he was a child.
Listen to Paul McCartney's cover of 'It's Only a Paper Moon' from the new season of Wolf Like Me in the video, and on his Kisses on the Bottom album.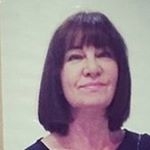 Latest posts by Michelle Topham
(see all)