The Bear, S2 Ep10 finished out the season with some amazing songs on its soundtrack
That season crazy finale episode of The Bear, Season 2, Episode 10, "The Bear" wasn't just amazing for the writing, the acting and the high kitchen drama, but it also featured some banging songs on its soundtrack.
Songs like Pearl Jam's 'Animal', which was the song playing as all the to-go orders are coming in, and Sydney and Richie decide he will be in charge of reading them out to the chefs.
The song keeps playing as Carmy is still stuck in the walk-in fridge, and as all the chefs are cooking the food.
When was Pearl Jam's 'Animal' released?
Advertising
'Animal' was released by the American indie rock band back in April, 1994 as the third single from the band's second album Vs.
The single was released very weirdly, however, as international markets got it in early 1994 but the American music market didn't.
Instead, Pearl Jam's 'Animal' was not released in the U.S. as a single until over a year later in June, 1995. Before that, Pearl Jam fans could only buy the track as an expensive import single.
Odd, eh?
As for the international markets, the song was only officially released in Australia, Austria, and Germany, and it only charted in Australia, where it hit #30 on the ARIA Singles chart and in New Zealand, where it ranked at #7.
Advertising
While 'Animal' was not an enormous hit for the American rock band, probably due to the very strange release schedule, when it did finally come out in the U.S., the track hit #21 on the Mainstream Rock chart.
The song itself is about anger, although lead singer Eddie Vedder who wrote the lyrics has refused to say who he was angry at at the time.
Listen to Pearl Jam's 'Animal' from that superb season finale of The Bear in the remastered version of the song in the video, and on the Spotify widget.
As for a Season 3 of The Bear, we don't know yet if that is happening, but things look good is all I can say.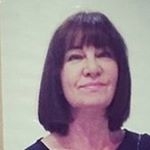 Latest posts by Michelle Topham
(see all)