Pearl Jam's fabulous classic 'Daughter' was featured on the latest episode of the crime drama series Stumptown this week — Stumptown, Season 1, Episode 17, "The Dex Files" (aired on 18th March, 2020).
The track was heard as Dex is thinking about Benjamin and his death.
Advertising
'Daughter' is one of the most iconic songs ever released by the popular Seattle rock band.
Released in 1993 on the Epic Records label, it was the second single from Pearl Jam's second studio album Vs. and one of the biggest hits the indie rock band has ever had.
The album itself has been certified seven times platinum, and spawned four hit singles — 'Go', 'Daughter', 'Animal' and 'Dissident'.
The track was written by lead vocalist Eddie Vedder and guitarist Stone Gossard about children with learning disabilities and the lives of abuse they often lead because of it. Both at school and at home.
Advertising
Abuse that defines who they are, and often impacts their entire lives, no matter how much they struggle to learn.
"Young girl, violence
Center of her own attention
The mother reads aloud, child tries to understand it
Tries to make her proud
The shades go down, it's in her head".
At the time of its release, 'Daughter' hit the number 1 spot on both Billboard's U.S. Alternative Songs chart and Mainstream Rock chart. It also charted in eight other countries, and became the band's first top 40 hit.
The song is also one of the most beloved songs by Pearl Jam fans, as the band plays it at most concerts in versions that are always slightly different than the last.
Listen to Pearl Jam's 'Daughter' from Stumptown in the video below and, if you really want a flash from the past, watch the videos below that of a live performance from the band's 1994 SNL rehearsal and a more recent live performance in 2016.
Now those vocals and the accompanying music are pretty damned cool on both occasions, aren't they?
Related reading: Did you miss Pearl Jam's 'Crazy Mary'? If so, you need to check it out, because man this is one of my all-time favorites from the band.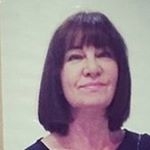 Latest posts by Michelle Topham
(see all)