Croatian techno music composer and producer Peter Dundov's track 'Around One' was featured on the USA Network's Mr. Robot on Wednesday night (July 15th, 2015 – Season 1, Episode 4 "eps1.3_da3m0ns.mp4"). The track is an almost 10-minute piece and is from Dundov's 2012 album Ideas From The Pond.
As for his music, Dundov says about it:
"My ultimate goal as a producer and musician is to bridge the world of inspiration and physical world to the extent where the listener wouldn't be able to distinguish between the two. Music has this unique property to communicate deep emotions that are inherently in all of us. We just forgot how to use them, and my search is an attempt to revive those emotions where we all resonate as one."
Listen to Peter Dundov's 'Around One' in the video below. Beautiful, isn't it? And a perfect closing song for Mr. Robot.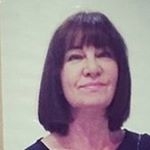 Latest posts by Michelle Topham
(see all)