As the superhero TV series DC's Stargirl continues to prove female superheroes can grab a substantial audience, it also continues to feature stellar music on its soundtrack. Both new artists and those whose music has delighted us for decades.
One of the latter artists is the iconic British singer songwriter Peter Gabriel, whose track 'Big Time' showed up on DC's Stargirl last night — DC's Stargirl, Season 2, Episode 3, "Summer School: Chapter Three".
The song was heard as Pat and the team are working on a plan for Thunderbolt.
Peter Gabriel's 'Big Time' is from the singer's smash hit fifth studio album So.
So was released in early 1986 via Charisma Records and was an almost immediate massive success. It was also the album that transformed Gabriel from an indie artist little known outside his native United Kingdom to a worldwide mainstream sensation.
It spawned five hit singles including the album's fourth single 'Big Time', and charted high on the charts in almost 20 countries, including #1 places in Austria, Canada, the Netherlands, Finland, Spain, Norway, New Zealand, and the United Kingdom.
Its highest ranking in the United States was at #2 on the Billboard 200 chart, where it is also currently certified five times Platinum.
Peter Gabriel's 'Big Time' came with an at-the-time innovative stop motion claymation video featuring the singer.
The catchy song is still immediately recognizable decades after its release from its' perky "Hi there" opening and head-bopping beat.
Listen to Peter Gabriel's 'Big Time' as heard on DC's Stargirl in the song's official music video and on his album So.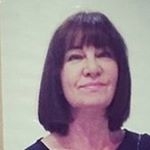 Latest posts by Michelle Topham
(see all)