Peter Gabriel's 'Heroes' was featured on 'Stranger Things' on Friday night — (Season 1, Episode 3 – "Holly, Jolly"). The track is from his 2010 eighth studio album Scratch My Back and is, of course, an orchestral version of the David Bowie classic.
But Gabriel's version of 'Heroes', to me, is far more touching than the original, with its much slowed down tempo and sweetly sad strings that are less aggressive yet build to a lovely climax.
The song, by the way, was written when Bowie was living in Berlin and tells the story of a couple in love — an American man and a German woman — who meet at the Berlin wall.
And, while Peter Gabriel's recorded version of 'Heroes' was a beautiful track for use on Stranger Things (listen to it in the video below), if you really want the full impact of the song, it's his live performances that add that thing that gives us goosebumps.
Which is why you should watch his live performance of the song (below) in front of the Brandenburg Gate, during the celebration of the 25th anniversary of the Fall of the Berlin Wall. Incredibly powerful.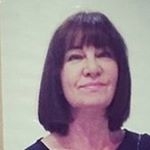 Latest posts by Michelle Topham
(see all)