To say that Gotham Knights is one of the worst shows on The CW at the moment would be as understatementy as it is possible to get.
The show is so badly acted, so cringe-worthy-full of the writers' desperation to virtue signal how "woke" they are, and so utterly uninspiring and dull, it hurts.
Advertising
So bad, in fact, it is currently scoring a rating of 5/10 on IMDB, a 23% approval from critics on Rotten Tomatoes, and a 45 percent from viewers.
Yeah, it's that bad.
In fact, eleven episodes in, and please God no more, the only thing worth mentioning about this entire abysmal superhero series is some of the music on its soundtrack.
Songs like Phoebe Bridgers' 'ICU', which was the track playing towards the end of the episode as Stephanie and Harper are talking, Harper tells her she can sleep on the couch, and then they kiss.
And yawn, is anyone not gay/lesbian/bisexual/trans/pansexual/whatever-sexual-is-in vogue-this-week in teen drama nowadays?
Advertising
It is all just so unoriginal, predictable and boring.
Phoebe Bridgers' 'ICU' partially saves the sh*tshow that is Gotham Knights
That being said, Phoebe Bridgers' 'ICU' (alternatively known as 'I See You') is a stellar track, which was released as the third single from the indie singer songwriter's second album Punisher.
That album came out via the Dead Oceans label in June, 2020.
The song itself is a diatribe on Bridgers' break up with collaborator and boyfriend Marshall Vore, and was one of the tracks pointed out by critics as a standout from a very standouty album.
Yep, Bridgers' Punisher album was critically acclaimed, with some calling it "visionary" and "full of heart", and was also a huge commercial hit on worldwide charts.
Including charting in the Top 10 on five charts in the U.S., #43 on the Billboard Hot 100, and high up charts in 11 other countries including a #1 spot on the UK Independent Albums chart.
Listen to Phoebe Bridger's 'ICU' from the closing scenes of this week's Gotham Knights in the video, and on her Punisher album. It is a hella cool track, and easy to hear how it grabbed so many people's attentions like that.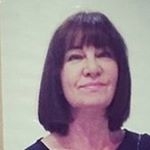 Latest posts by Michelle Topham
(see all)