The phenomenally talented LA-based indie folk singer songwriter Phoebe Bridgers had music featured on the new episode of Reverie this week — Season 1, Episode 7, "The Black Mandala" — when the show's music supervisor used Bridgers' song 'Smoke Signals' to add atmosphere to a scene.
Her song was featured right at the end of the episode as we see Mara explaining what happened when she rescued the Syrian refugee hostage.
Phoebe Bridgers 'Smoke Signals' is a song she has been promoting a lot over the last couple of years, with live performances at Paste Studios, on CBS This Morning's 'Saturday Sessions' and on various radio stations around the country. It is one of the prettiest songs, so it is no wonder it has become one of her most popular releases so far either.
And, of course, her voice is stunning live, and particularly with this song.
'Smoke Signals' is from Bridgers' 2017 sophomore album Stranger in the Alps, where it appears as the first song on the album and also the last one as a reprise.
It is not just 'Smoke Signals' that has shown up on a TV series, however, as Bridgers has also had music featured on Switched at Birth, Castle and the enormously successful Netflix series 13 Reasons Why.
And if you like 'Smoke Signals' but have not heard any of Bridgers' other music, do check out 'Motion Sickness', her debut single. It is equally cool.
Advertising
Listen to 'Smoke Signals' in the official music video below. And in the Spotify widget below that.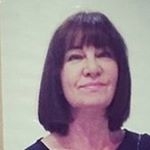 Latest posts by Michelle Topham
(see all)