There's a fabulously trippy new version of the Beach Boys' 'Alone on Christmas Day' just been released. The cover is sung by French rock band Phoenix, along with actor Bill Murray, for Murray's latest venture 'A Very Murray Christmas', a film that went up on Netflix a couple of days ago.
And what's cool about Phoenix and Bill Murray's cover of 'Alone on Christmas Day' is that it has also been released as a single, digital and vinyl, and all the proceeds from it are going to UNICEF.  You can buy the MP3 now on all major digital music platforms if you'd like to contribute.
As for 'A Very Murray Christmas', it is a Netflix exclusive film. It was directed by Sofia Coppola, and is a Christmas special that revolves around music, sort of in the vein of those classic 1950s musicals, and with a massive supporting cast.
Folks like George Clooney, Chris Rock, Miley Cyrus, Amy Poehler, Michael Cera, Maya Rudolph, Rashida Jones and Paul Shaffer.
Now listen to Phoenix and Bill Murray singing 'Alone on Christmas Day' in the video below. Isn't that the coolest Christmas song ever?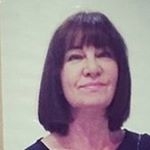 Latest posts by Michelle Topham
(see all)