Listen to Phoria's 'Evolve' from The Magicians
If you are a fan of experimental electronic rock music and you are not familiar with Phoria, you might want to check out their song 'Evolve', because it is a beauty.
The English electronic band's track showed up on the new episode of the Syfy series The Magicians this week — 7th February, 2018, Season 3, Episode 5, "A Life In The Day" — and, while it is mournful and more than a bit depressing, it is definitely one of those dramatic tracks you won't forget in a hurry.
'Evolve' was played during the montage where Eliot and Quentin spend their lives trying to solve the mosaic, and then Eliot dies, followed by Eliot and Quentin suddenly experiencing deja vu over their alternate reality lives.
'Evolve' is from the Brighton-based band's debut album Volition, which released early last year on X Novo Records to critical acclaim. The album was two years in the making and, when you listen to it through and hear all that musical layering and complexity, you can see why as the production is phenomenal and the detail on each track simply stunning.
The band itself, which to me is more of a 'music project' than a band because what they produce is just so intricate and rich, is led by composer Trewin Howard.
Other members of Phoria on 'Evolve' are guitarist Jeb Hardwick, synth player Ed Sanderson, drummer Seryn Burden and bass/synth player Tim Douglas.
Jeb Hardwick has since been replaced by James Cheeseman, as Hardwick left the band to pursue a career in acting.
Listen to Phoria's 'Evolve' in the Majestic Casual video below and, if you love what you hear, listen to their album Volition in its entirety in the band's Soundcloud widget below that.
But do so with headphones and turned up loud, as that album should be allowed to take over all of your senses.
Related: Listen to Fleurie's 'Breathe' from Pretty Little Liars — it's ethereal and beautiful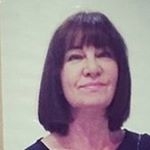 Latest posts by Michelle Topham
(see all)