That really lovely romantic music that was playing on Euphoria this week as Jules and Rue are in the bathroom — Euphoria, Season 2, Episode 7, "The Theater and It's Double" — was Piero Piccioni's 'Amore mio aiutami'.
The instrumental piece is the title track from the 1969 Italian romantic comedy of the same name (aka Help Me, My Love in English).
The music is from one of more than 300 movie soundtracks composer Piero Piccioni composed over his more than 60 year career.
It is also one of two Piccioni pieces played on Euphoria last night with the second one — 'Luna, amore e no' — also appearing later in the episode.
As for Euphoria itself, it is one of the most popular shows on HBO.
The drama has earned the cable network and the actors in the teen drama a huge number of awards, with main lead Zendaya even winning a Golden Globe and two Prime Time Emmy awards.
With the season finale of Season 2 on its way next week, HBO knows they can maintain their high audience numbers for at least one more season, which is why Euphoria, Season 3 has already been greenlit.
Listen to Piero Piccioni's 'Amore mio aiutami' and 'Luna, amore e no' from this week's episode of Euphoria in the videos below, and on the soundtrack of the Amore mio aiutami movie.
And, of course, you will find more fabulous music and songs from Euphoria on Leo Sigh.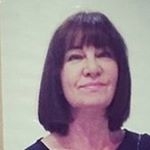 Latest posts by Michelle Topham
(see all)