Los Angeles-based rapper Pigeon John's 'Gotta Good Feelin" was the song played at the beginning of this week's episode of the ABC drama The Company You Keep, Season 1, Episode 7, "Company Man" last night.
The track is a song you have probably heard on either a TV commercial or a TV show over the last couple of years.
Advertising
That's because Pigeon John licensed it for use on the Transitions Optical ad, as well as for the soundtrack of an episode of Shameless among others.
'Gotta Good Feelin' is an upbeat track that both musically and lyrically, once heard, is difficult to dislodge from your brain as the song is just that catchy.
As well as a great song to listen to if you just want to feel good about yourself and your choices in life:
Starting at the tip of my toes
Feel it in my head and my clothes
Ain't nothing holding me back
So I don't gotta hear all that smack
'Gotta Good Feelin' was originally released as the lead track from the rapper's eighth studio album of the same name, which came out in late April, 2020.
Listen to Pigeon John's 'Gotta Good Feelin' as heard on The Company You Keep this week on the Spotify widget, and in the video.
Advertising
The first season of The Company You Keep is airing now on ABC.
It is based on the popular Korean drama My Fellow Citizens!, which aired in South Korea in 2019.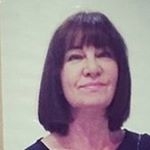 Latest posts by Michelle Topham
(see all)