American indie rapper and singer Pigeon John's 'Watch Me Move' was one of the tracks played on last night's episode of Grey's Anatomy — Grey's Anatomy, Season 18, Episode 18, "Stronger Than Hate".
The upbeat, finger-snapping, feel-good song was released in 2020 on the rapper's self-released 8th studio album Gotta Good Feelin'.
An album that featured a couple of tracks that got major exposure after being used in TV commercials for mega corporations like Motorola, and an album with a number of other fun songs as cool as 'Watch Me Move'.
Pigeon John, by the way, has been producing superb indie music since the early 1990s when he and a friend founded the hip hop duo Brainwash Projects.
He went on to join the hip hop group L.A. Symphony, while also releasing a slew of solo work.
In the last 20 years, Pigeon John has released eight studio albums, a couple of compilation albums, various EPs (his latest Hello Tomorrow came out earlier this year) and singles.
He has also made a huge number of guest appearances on singles from other indie artists, including Dumbfoundead, Sleep, Josh Martinez, Factor, GRITS and Daedalus.
Yep, the dude is prolific.
Listen to Pigeon John's 'Watch Me Move' from this week's episode of Grey's Anatomy on his Gotta Good Feelin' album, and in the video.
Like much of the rest of his latest album, it's pretty addictive.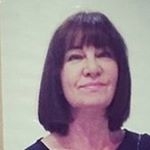 Latest posts by Michelle Topham
(see all)