Pink's 'Trustfall' a suitable anthem for Dennis's announcement on Not Dead Yet
American pop singer songwriter Pink's 'Trustfall' was played on the season finale of the ABC sitcom Not Dead Yet this week — Not Dead Yet, Season 1, Episode 13, "Not Just Yet".
The synth pop song was played after Dennis announces he got a call from the adoption agency and it appears he and his husband are about to become dads.
Pink's 'Trustfall' is the title track and the second single from the singer's ninth studio album of the same name.
Advertising
Trustfall the album came out in January this year on the RCA record label, and was an almost immediate international hit for the now-43-year-old singer earning her several #1 places on music charts around the world.
Those top spots included being at #1 on the Billboard 200 in the U.S.
Pink's 'Trustfall' was a huge international hit for the American singer
'Trustfall' the song was also a massive success for Pink, as it charted on 34 charts in 22 countries.
It was the United States, however, where the synth pop song earned its biggest success.
In that country, the single skyrocketed to #3 on the Hot Dance/Electronic Songs chart, as well as to #8 on the Adult Top 40. It also climbed high up three other charts, including the Billboard Hot 100 where 'Trustfall' peaked at #94.
Advertising
Most critics also had mainly positive things to say about the upbeat track.
To make the song even more accessible for fans, Pink released her official 'Trustfall' music video, which featured the singer and a woman who is trying to muster up courage to talk to a man she has just seen at a party.
The video currently has over 22 million plays on YouTube alone.
Listen to Pink's 'Trustfall' as heard on the season finale of Not Dead Yet this week in that video and on Spotify.
Not Dead Yet is now streaming via ABC. A second season has not yet been greenlit.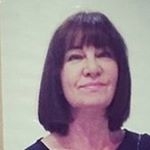 Latest posts by Michelle Topham
(see all)