Bupkis does feature superb songs on its soundtrack including 'Give Me Everything'
The new Peacock sitcom Bupkis premiered this week with lame "comedy" and an even less interesting story.
Come on, it's self-involved Pete Davidson trying to prove to the rest of us he is a comedic genius with a fascinating life. Can I just say "Yawn".
Advertising
But Bupkis does feature some decent music on its soundtrack, including Pitbull's 'Give Me Everything', which was played as Pete gets to the hotel to meet Roy and Joe for their boy's night out.
Pitbull's 'Give Me Everything' feat. Ne-Yo, AfroJack, and Nayer was released in 2011 as the second single fromPitbull's sixth studio album Planet Pit.
The massive success of Pitbull's 'Give Me Everything'
The hip hop rap track became the American rapper and singer's first #1 single, not only in the U.S. but around the world with absolutely enormous effect.
In the United States, 'Give Me Everything' charted on an astounding nine charts, with #1 rankings on the Billboard Hot 100, the Hot Latin Songs chart, the Mainstream Top 40 charts and the Billboard Rhythmic chart.
Outside the United States, the pop rap, hip hop song ranked at #1 in 13 countries, and charted in the Top 10 in 21 countries.
Advertising
'Give Me Everything' also went on to be certified Gold or Platinum many times over in 17 countries including the United States and the UK.
In other words, when you look at pop songs of the 21st Century, this one from Pitbull is of the most successful ever. Even now, over a decade after the song's initial release.
Pitbull's 'Give Me Everything' also had an official music video released featuring the rapper alongside a bevvy of beautiful women and, as you might imagine, earned the rapper over 1 billion views in not too long of a time at all.
Listen to Pitbull's 'Give Me Everything' as heard on Bupkis last night on that video, and on the rapper's Planet Pit album.
You can watch Bupkis via Peacock TV.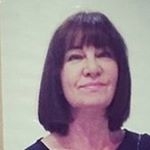 Latest posts by Michelle Topham
(see all)