The distinctive Pixies' song 'Where Is My Mind?' was that cool track playing on The Blacklist last night — The Blacklist, Season 9, Episode 19, "The Bear Mask" — as Aram is seeing one of the attacks.
'Where Is My Mind?' is from the band's debut studio album Surfer Rosa.
The album came out in 1988 on the 4AD label and, while it didn't chart anywhere, Surfer Rosa was a big hit on alternative and college radio stations. (I was a DJ at a radio station in Ohio, and songs from the album were some of our most requested for weeks after its release).
Decades after its release, Surfer Rosa was placed on a large number of music critics' lists as one of the Best Albums of the 1980s/Best Albums of All Time.
It was also eventually certified Gold in the United States, Canada and the United Kingdom.
As for Pixies' 'Where Is My Mind?', although it was never released as a single from the album, if you were to ask any fan about the Pixies' releases they like the most, it would come up as their favorite song.
For many it would also be the one the band is most recognized for releasing.
Listen to Pixies' 'Where Is My Mind?' from last night's The Blacklist in the video, and on their Surfer Rosa album.
The band itself was together from 1986 to 1993 when they broke up, but then members reformed Pixies in 2004 and have been together ever since.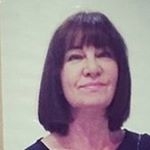 Latest posts by Michelle Topham
(see all)