The opening of the fifth episode of the Hulu comedy drama series Tiny Beautiful Things not only featured an argument between Clare and her husband and her daughter Rae, but also the fabulous Pixies' 'Where is My Mind?' — Tiny Beautiful Things, Season 1, Episode 5, "The Nose".
The song played at the beginning of the episode during the argument, as Clare finds the broken 'nose mug' on the floor and learns her daughter Rae made it for her as a gift.
Advertising
It continues as a younger Clare is walking through her school corridor wearing headphones, and listening to the song on them.
Pixies' 'Where is My Mind?' was released in 1988 on the indie band's debut studio album Surfer Rosa, which came out on the Rough Trade label.
Since its release, the track has become one of the alternative rock band's signature songs, even though it only charted in the UK and France upon release.
Listen to Pixies' 'Where is My Mind?' from the opening of this week's Tiny Beautiful Things in the video, and on the Pixies' Surfer Rosa album.
Meanwhile, the eight-episode mini dram Tiny Beautiful Things is streaming via Hulu.
Advertising
The drama is based on a book by Cheryl Strayed
It stars Katherine Hahn, Sarah Pidgeon, Quentin Plair and Tanzyn Crawford.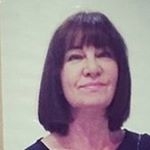 Latest posts by Michelle Topham
(see all)