English indie rock singer songwriter PJ Harvey's 'Rid of Me' was that song playing both at the beginning and the end of Billions this week — Billions, Season 7, Episode 6, "The Man in the Olive Drab T-Shirt".
The track was first heard playing softly in the background as Chuck gets off the private plane in Iceland to meet Bobby.
It appears again at the end of the episode as Chuck and Bobby are talking over the phone, and then angrily plays over the end credits.
When was PJ Harvey's 'Rid of Me' first released?
The track is one of the indie singer's older songs, having been first released as the title track from PJ Harvey's sophomore studio album, which came out in April, 1993.
The song is one of a slew of extremely raw-sounding tracks featured on the album. An album that is markedly different from her debut release, but one that was also critically acclaimed.
The album was written after Harvey reportedly had a nervous breakdown due to overwork and the break up of a relationship.
It has since gone on to be thought of as one of the best albums of the 1990s, with appearances on several Best of… lists of influential music critics.
Rid of Me went on to hit #3 on the UK Albums chart, as well as #158 on the Billboard 200 and #10 on the U.S. Heatseekers Albums chart.
Listen to PJ Harvey's very angry sounding 'Rid of Me' as heard on last night's Billions end credits via her album of the same name, and in the video.
The latest episode of Billions is now airing on Showtime.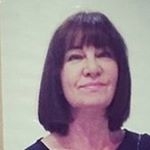 Latest posts by Michelle Topham
(see all)