Listen to the PJ Harvey song 'This Wicked Tongue' from Altered Carbon
The PJ Harvey track 'This Wicked Tongue' is one of the songs featured on the soundtrack of the new Netflix series Altered Carbon, which was released last week –– Season 1, Episode 4, "Force of Evil".
The song is the bonus track from Harvey's fifth studio album Stories From The City, Stories From The Sea, which was released in 2000.
PJ Harvey, aka Polly Jean Harvey, is an iconic British singer songwriter, as well as a composer and a poet. She began her career in the late 1980s as the vocalist for the band Automatic Dlamin, but became a solo artist in the mid-1990s.
She has released nine studio albums, the latest The Hope Six Demolition Project in 2016. She has also produced two collaboration albums with English singer songwriter John Parish, three compilation albums, three video albums and a slew of singles and other releases.
Harvey has albums that have been certified, Silver, Gold and Platinum. She also acts and sculpts with works exhibited at a number of galleries, and plays a number of musical instruments so, yes, PJ Harvey is just about as multi-talented as it is possible to be.
Listen to the original PJ Harvey version of 'This Wicked Tongue' as featured on Altered Carbon in the first video below. Then move down to the second one.
That is Harvey performing 'This Wicked Tongue' in a Peel Session on November 10th, 2010, and it is a much more raw version that has even more power.
Altered Carbon is a new sci-fi series starting Joel Kinnaman, and is currently available on Netflix.
Related: Joel Kinnaman has two metal bars in his chest, but how did he get them?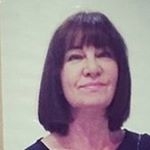 Latest posts by Michelle Topham
(see all)