Belgian songwriter and musician's 'Ça Plane Pour Moi' is one of the tracks played on last night's episode of the drama series Prodigal Son — Prodigal Son, Season 2, Episode 8, "Ourboros" — which aired on 13th April, 2021.
'Ça Plane Pour Moi' is the track Plastic Bertrand is the most recognized for although, interestingly, it is not his vocals on the song but those of Belgian singer Lou Deprijck.
It was also a surprise hit for the musician as it was originally released as the B-side to his song 'Pogo-Pogo', then switched to become the A-side when 'Ça Plane Pour Moi' began to receive more airplay than the A-side song.
The track, known as a parody punk song features French lyrics that don't make any sense and a damn good beat.
It ended up a smash hit all over Europe, charting at #1 in France and Switzerland, and eventually hit high up on the charts in 13 countries.
Listen to Plastic Bertrand's 'Ça Plane Pour Moi' as heard on Prodigal Son last night in the song's official music video.
The title, by the way, means "everything is alright for me".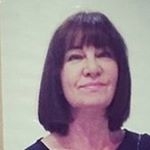 Latest posts by Michelle Topham
(see all)