The Apple TV+ original movie Tetris hit the airwaves on Friday and, while it is pretty much a fabrication (a lie) about the development of the game Tetris, the film does have some banging songs on its soundtrack.
Especially a couple of songs by Russian singer Polina, and specifically Polina's 'Heart of Glass'.
Advertising
Polina, also known as Polina Gudieva or by the moniker Contessa, is a Russian singer songwriter who now lives in the United States.
She is the daughter of the popular Russian singer Anka, and is also known as a successful songwriter in her own right famous for hits like Sean Kingston's 'Party All Night (Sleep All Day)'.
Polina's 'Heart of Glass', of course, is a Russian cover of the original Blondie song that is more than a bit of a banger.
Blondie's track was released way back in 1978 and became an immediate hit for the new wave band.
It has since been ranked as one of the world's best songs of all time by several high-level music critics, including Rolling Stone magazine.
Advertising
Polina's version is not the only cover of the song as a version was also released by Miley Cyrus in 2020.
The Russian version, though, beats Cyrus' effort by a country mile in my opinion.
Listen to Polina's 'Heart of Glass' as heard on Tetris this week in the song's music video, and on the official Tetris soundtrack.
Tetris itself is now streaming via Apple TV+.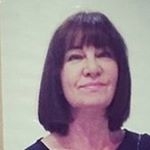 Latest posts by Michelle Topham
(see all)