Indie British electronic band Portishead's 'Roads' was played on the NBC crime series The Blacklist last night — The Blacklist, Season 10, Episode 13 "The Sicilian Error of Color".
The track was heard during the flashback to Brighton, England in 1998 as Malik and Sutton are in a car talking about the Moscow incident and secrets.
It continues playing as they then open the car's trunk, and allow someone locked in it to leave.
Portishead's 'Roads' was one of the tracks featured on the band's debut studio album Dummy, which came out in August, 1994 on Go! Beat Records.
While 'Roads' was not released as a single, three other tracks from the album were and they helped Dummy rank high on charts in 13 countries.
The album's best performance, however, was at #1 on the UK Dance Albums chart and the UK R&B Albums chart, as well as at #2 on the UK Albums chart.
In the United States, the album hit #79 on the Billboard 200 chart, and also ranked in the Top 20 in six other countries.
As for Portishead's 'Roads', the song was written by the band but its meaning could mean so many things. Especially as the band rarely talks about what their songs mean.
The 'Roads' lyrics, however, are quite brutal and sad:
Storm in the morning light
I feel, no more can I say
Frozen to myself
I got nobody on my side
And surely that ain't right
Surely that ain't right
Listen to Portishead's 'Roads' as heard on The Blacklist in the video, and on the band's Dummy album.
The drama itself is now streaming on NBC.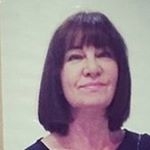 Latest posts by Michelle Topham
(see all)