American alternative rock band Portugal the Man's 'Feel It Still' was featured on the emergency services procedural drama 9-1-1 this week — 9-1-1, Season 3, Episode 13, "Pinned".
The track was heard as Arlene is at the bowling alley fixing the bowling lane and then as her arm is crushed.
Portugal The Man's 'Feel It Still' is the second single release from the band's eighth studio album Woodstock.
The song was released in March, 2017 and not only made it to the top spot on the U.S. Alternative Songs chart, but also to #4 on the Billboard Hot 100.
It also became one of the biggest hits Portugal the Man has had, as it hit the Top 10 in almost 20 other countries, as well as made it onto charts in at least 10 more.
The track's biggest two accolades, however, were when it was awarded a Grammy for the Best Pop Duo/Group Performance and then made it to the #8 place on Billboard's Decade End U.S. Hot Rock Songs chart for the years 2010-2019.
High honors for a band that had struggled before that to make much of an inroad in the charts.
As for 9-1-1, the Fox TV show is now in its third season and is being well received by both critics and fans. It has also been so popular with viewers, it has spawned a spin-off series 9-1-1 Lone Star.
Listen to Portugal the Man's 'Feel It Still' from 9-1-1, Season 3 in the band's official video below. A video that has earned them almost 280 million views on YouTube so far.
You can also keep up-to-date with more news about Portugal the Man on their website.
Related reading: Bow Wow Wow's 'I Want Candy' was featured on Season 3 of 9-1-1 and it's fabulous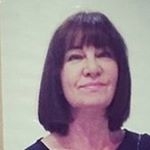 Latest posts by Michelle Topham
(see all)