Listen to Portugal. The Man's 'Live in the Moment' from The Originals
If you heard a track with an amazing drum beat on the latest episode of The CW series The Originals this week (Season 5, Episode 6, "What, Will, I, Have, Left"), that was American indie rock psychedelic rock band Portugal. The Man's song 'Live In The Moment'.
The song was played as Vincent and Freya are arguing about if Declan should be told about the supernatural world.
'Live In The Moment' is from Portugal. The Man's eighth studio album Woodstock, which was released in 2017. An album with that powerful drum beat running right through it.
So much so, the first time I listened to the album, I played it through four times back to back because I just couldn't get enough of the hypnotic drums.
The song itself hit the number one spot on the Billboard Adult Alternative Chart when it was released as a single in January, 2018. It was also featured on the soundtrack of the massively popular video game FIFA 18.
As for Portugal. The Man, they have been together since 2004, and currently have eight studio albums out plus four EPs and one acoustic album. Woodstock, their latest release and the parent of 'Live In The Moment', is one of their most successful albums yet.
If you would like to see them live,  and they are a blast, the band has a huge summer schedule of festivals they will be performing at, including Lollapalooza, Bumbershoot, Mountain Jam, and Firefly Music Festival.
You can get their full concert schedule on Portugal. The Man's website.
Now, listen to Portugal. The Man's 'Live In The Moment' from 'The Originals' in the brilliantly weird official music video below. Because…that drum beat.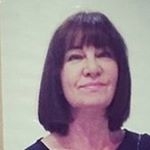 Latest posts by Michelle Topham
(see all)