Primal Scream's 'Rocks' chorus humorously accompanies players' training session
Scottish rock band Primal Scream's 'Rocks' was briefly played on Ted Lasso this week as the team is being forced to run on the pitch so much several of the players end up throwing up — Ted Lasso, Season 3, Episode 7, "The Strings That Bind Us".
The song came out in 1994 on the band's fourth studio album Give Out But Don't Give Up, which was released on the Creation and Sire record labels.
Advertising
Primal Scream's 'Rocks' was the first song the Scottish band released that was definite classic rock.
Before that, their music often tended to be more indie pop and dance-oriented.
It also indicated a shift in their music style.
One that has stuck with the band ever since, although they do still experiment with various genres with each new album they produce.
While a bit of a surprise for their fans, Primal Scream's 'Rocks' went on to chart at #7 on the UK Singles chart, as well as high on two charts in the U.S.
Advertising
In Europe, 'Rocks' was a big hit in Belgium, Iceland, Scotland and the Netherlands. It also ranked high up charts in Canada and New Zealand.
Listen to Primal Scream's 'Rocks' from that running and throwing up scene in Ted Lasso on Spotify, and in the track's music video down below.
The song itself is a definite mid-1990s rock song with a sound you could categorize almost immediately upon hearing it.
RELATED: The Cranberries' 'fabulous 'Dreams' opened the latest episode of Ted Lasso this week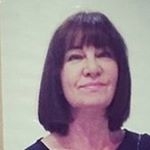 Latest posts by Michelle Topham
(see all)