One of the most iconic pop songs of the 1980s showed up on last night's episode of the FX LGBTQ drama series Pose.
That song was, of course, Prince's 'Kiss', which was played on the soundtrack of Pose, Season 3, Episode 5, "Something Borrowed, Something Blue" — which aired on May 23rd, 2021.
Prince's 'Kiss' was played during the scene featuring the Bachelorette Party strippers, and was the lead single from the late American singer songwriter's eighth studio album Parade.
The album was a huge hit for the superstar artist, not only charting in 14 countries upon release, but also making it to the #1 position in the United States on five different charts.
Interestingly too, Prince's record label Warner Bros. had not wanted him to release 'Kiss' as a single as they felt the song was too simple.
Prince insisted 'Kiss' would be the lead single from Parade, which was obviously a superb choice considering it became both his third number one hit and a song that has become one of the most recognizable from the singer's extensive career.
Prince also released a music video for the song featuring himself on a set alternately dressed in a black leather jacket and shirtless, singing and dancing to the track. (watch below)
Over his career, the Minneapolis native sold more than 150 million albums, won seven Grammy Awards, a Golden Globe award, an Academy Award and a slew of other honors.
He died at age 57 in early 2016 of an accidental opioid overdose. One of over half a million Americans that have died of opioid overdoses in the last 20 years.
Listen to Prince's 'Kiss' as heard on Pose in both the song's official music video, and on his Parade album.
The series finale of Pose will air on June 6th.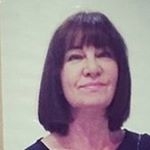 Latest posts by Michelle Topham
(see all)