One of my favorite tracks of all time showed up on this week's penultimate episode of the Showtime drama Billions during the scene where Bobby and his team accept Mike's deal.
That song is English rock band Procol Harum's 'A Whiter Shade of Pale', and the track continued playing as Nancy Dunlop is announced as the VP candidate on the Prince presidential ticket, and as Prince learns he is "on the security briefings".
Advertising
It then continues playing over the episode's end credits — Billions, Season 7, Episode 11, "Axe Global".
Procul Harum's 'A Whiter Shade of Pale' is a one of music history's most successful songs
The story of Procul Harum's 'A Whiter Shade of Pale' is an interesting and unexpected one, as it was released as the then almost unknown rock band's debut single way back in May, 1967.
It almost immediately skyrocketed to #1 on the UK Singles chart (well, a month later) and went on to sell more than 10 million copies around the world. One of only a handful of songs to ever do that.
From there, the track became an enormous worldwide hit ranking at #1 in an astounding 14 more countries, as well as charting on charts in almost twenty five.
The song's title came from something the band's songwriter Keith Reid overheard while at a party — "You've turned a whiter shade of pale".
Advertising
Its popularity has also been partially put down to composer and lead singer Gary Brooker and composer Matthew Fisher's organ in the song being similar to that in Bach's Orchestral Suite No. 3 BWV 1068.
Listen to Procul Harum's 'A Whiter Shade of Pale' as heard at the end of this week's Billions in the band's official music video, which was created from an old promo film, and via the now-disbanded English band's Spotify account.
You can hear many more songs from the Billions soundtrack, and learn about their artists on Leo Sigh.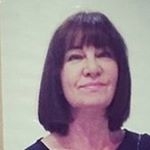 Latest posts by Michelle Topham
(see all)