Post-punk band Public Image Ltd.'s 'The Order Of Death' was featured on Mr. Robot last week — Season 2, Episode 9, "eps2.7_init5.fve". You heard it when we saw the montage of Elliot sentenced to 18 months in prison, and as he is being introduced to the prison warden.
'The Order of Death' is from Public Image Ltd.'s album This Is What You Want…This Is What You Get.
The track was released in 1984, and is a song that has been given a lot of exposure on film and TV, appearing in The Blair Witch Project, Miami Vice and now on Mr. Robot.
And what is interesting about this track to me is it's nothing more than industrial sounding music with the title of the album used as lyrics "This is what you want, this is what you get", and said over and over and over again.
Listen to PIL's 'The Order Of Death' below. It may be simple, but it's pretty mesmerizing and addictive.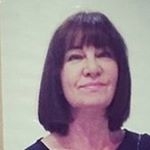 Latest posts by Michelle Topham
(see all)