Listen to Puscifer's 'Grand Canyon' with its 1960s hippie vibe
Rock supergroup Puscifer's 'Grand Canyon' made an appearance on the newest episode of the Kevin Costner series Yellowstone on Wednesday night — Season 1, Episode 8, "The Unravelling: Part 1" — August 15th, 2018.
The song was played as wolves in the mountains above Yellowstone Ranch find and begin to feed on a dead bear. The song continued to play as the end credits appeared.
Puscifer's 'Grand Canyon' is from Money Shot, the band's third studio album.
As for Puscifer, and their weird name, they are an ever changing super band depending on which musicians are available and interested.
The project was started and is headed by Maynard James Keenan, the lead singer of Tool and that other 'supergroup' A Perfect Circle.
Other musicians that have been involved in the project include Carina Round, Mat Mitchell, Jeff Friedl, Mahsa Zargaran and former Ministry band member Paul Barker.
As for Puscifer's name, the band originally started out as Umlaut (hey, I live in a German-speaking country, so that's cool), then was changed to Puscifer not long after. Maynard James Keenan has said about the name "Puscifer is meant to conjure as many questions as it answers".
Well, it definitely does that.
Listen to Puscifer's 'Grand Canyon' in all its mysticism in the video below, and in the Spotify widget below that. And, if you want it to sound really mystical, play both at the same time with a one second delay on one — it's wild.
You can listen to their album Money Shot in its entirety on Spotify as well.
And, if you love music featured on TV series and movies, you can listen to a ton more of them here.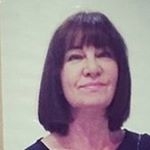 Latest posts by Michelle Topham
(see all)