Can I just say, man, this week's Ted Lasso had a helluva good soundtrack, with some of my favorites 70s songs featured on it, and songs I have not heard for years.
Tracks like Queen's 'Fat Bottomed Girls', which was played on the episode — Ted Lasso, Season 3, Episode 11 — as the AFC Richmond team has won the game against Manchester City and are getting off the bus.
According to Leslie Higgins (played by Jeremy Swift) earlier in the episode, Queen lead singer Freddie Mercury briefly owned Richmond back in 1980 and tried to make 'Fat Bottomed Girls' the team anthem, but it didn't work out.
Queen's 'Fat Bottomed Girls' came out in late 1978 on the band's seventh studio album Jazz, which was released on the EMI and Elektra labels.
The track was also released as a double-sided single alongside 'Bicycle Race', with the two songs going on to hit #11 on the UK Singles chart as well as climbing to #24 on the Billboard Hot 100.
Both songs also cleverly referenced the other, with lyrics on 'Fat Bottomed Girls' including "Get on your bikes and ride!" and 'Bicycle Ride' featuring the lyric "Fat bottomed girls, they'll be riding today".
The song is known for its cool extended guitar solos and, of course, Freddie Mercury's incredible vocal range during the verses and Brian May's in the chorus.
Listen to Queen's 'Fat Bottomed Girls' from Ted Lasso on the band's official music video for the track, which has over 114 million plays on YouTube alone.
You can also hear it on the band's remastered Jazz album, as well as hear more songs from this week's episode of Ted Lasso on Leo Sigh.
As for Ted Lasso, the drama is streaming via Apple TV Plus with the final episode of the season airing next week.
There has been no announcement about a fourth season, but all indications seem to be that is a "No".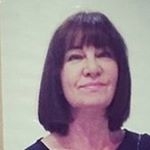 Latest posts by Michelle Topham
(see all)