Queen's 'Under Pressure' played on Meg 2: The Trench one of highlights of an otherwise dismal film
Yes, I am a little slow showcasing one of the tracks from the sci-fi action film Meg 2: The Trench, considering the film was released in movie theaters on August 4th.
But that is because I was dragged to see the movie by a friend last night (and, no, I would not recommend it).
That being said, if you like a good pop rock song, you can't go wrong with the Meg 2: The Trench opening song — Queen's 'Under Pressure' feat. David Bowie.
A song that has been ranked by numerous music critics as one of both Queen's and David Bowie's best ever songs.
The song itself was initially released in October, 1981 as a single by the two iconic music acts, and was then re-released a year later on Queen's 10th studio album Hot Space.
Over that year, Queen's 'Under Pressure' feat. David Bowie charted on charts in 17 countries, hitting the #1 spot in the Netherlands, Canada, and the United Kingdom.
After Bowie's death in January, 2016, the song again charted in 13 countries, hitting #45 on the Billboard Hot 100 in the United States, as well as at #5 on the Hot Rock & Alternative Songs chart.
Listen to Queen's 'Under Pressure' feat. David Bowie as played during the opening scenes of Meg 2: The Trench in the song's official music video below.
You can also hear the track via Spotify where it has received almost 1.4 billion streams and counting, and on a cool video of a live performance the band gave at Wembley Stadium.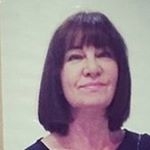 Latest posts by Michelle Topham
(see all)