Progressive metal band Queensrÿche's 'Silent Lucidity' was one of a varied genre of songs featured on the last episode of the miniseries Nine Perfect Strangers last night — Nine Perfect Strangers, Episode 8, "Ever After".
The enormous power ballad, which begins as a quiet and mellow song, was played during the episode's final montage.
Queensrÿche's 'Silent Lucidity' is from the band's fourth studio album Empire, which was released way back in 1990 via EMI USA.
Soon after release, the song became the biggest hit the Bellevue, Washington natives had in their now more than 40 years together, hitting the top spot on the Mainstream Rock Tracks chart and eventually being nominated for a Grammy Award.
'Silent Lucidity' stood out as, with its enormous orchestral arrangement often up front and center, the track quickly burrows its way into your emotions.
And, if you listen very very carefully as the song comes to an end, underneath the melody, you will hear bars from the the iconic cradle song Brahms' Lullaby.
Listen to 'Silent Lucidity' as played on Nine Perfect Strangers on the extended and remastered version of Queensrÿche's Empire album below, as well as in the song's official music video.
You will also find more of the songs from last night's finale on Leo Sigh here.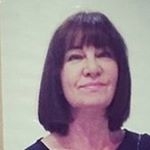 Latest posts by Michelle Topham
(see all)