American indie rock band R.E.M.'s 'Oh My Heart' was played on the superb Hulu restaurant drama The Bear this week — The Bear, Season 1, Episode 3, "Brigade".
The gorgeous folk rock track was played at the end of the episode and over the end credits.
R.E.M.'s 'Oh My Heart' was the fourth single from the band's fifteenth studio album Collapse Into Now, which came out in 2011 on the Warner Bros. record label.
It charted in four countries — Germany, Austria, Switzerland and the Czech Republic — at the time of release.
The 'Oh My Heart' music video was filmed around various deserted areas of cities as cars cross a bridge, and as lone people stand in thought.
Collapse into Now was R.E.M.'s final album release, and one of the band's least successful. Then again, they did not tour to promote the album and so never played any of its songs live.
Even on Spotify, there isn't a single song from the album on the band's 'Popular' list. Surprising as it is a bloody lovely album.
It was also the only R.E.M. album to get music videos for every song.
R.E.M. themselves broke up in 2011 after more than 30 years together as a band. Band lead singer Michael Stipe has said they will never get back together, as all the members agreed on that reality when they broke up.
Listen to R.E.M.'s 'Oh My Heart' from the ending of Episode 3 of The Bear in the song's music video, and on their Collapse into Now album.
You should also listen to the album in full — it's a damned fine release, and in particular the songs 'Überlin', 'Discoverer' and 'Walk It Back'.
And, of course, listen to more superb songs from The Bear soundtrack on Leo Sigh.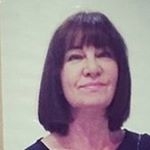 Latest posts by Michelle Topham
(see all)