R.E.M. serenades Carmy and Claire's reunion on The Bear, Season 2
American indie rock band R.E.M.'s 'Strange Currencies' was played on the new season of the comedy drama The Bear this week, along with many other cool lesser known songs from amazing bands.
In the case of R.E.M.'s 'Strange Currencies', the track was played as Carmy and Claire bump into each other at the grocery store after several years of not seeing each other, and talk about what they are both doing in their careers.
Advertising
The song then continues to play as Carmy gives Claire his phone number and then through the episode's end credits — The Bear, Season 2, Episode 2, "Pasta".
When did R.E.M.'s 'Strange Currencies' come out?
'Strange Currencies' was the third single from the band's ninth studio album Monster.
An album that came out in early 1995 on the Warner Bros record label, and was so popular with fans it got a deluxe edition 25th anniversary remastered version in 2019.
The single was a hit for the indie rock band upon initial release, ranking at #8 on the Mainstream Rock chart in the U.S., at #47 on the Billboard Hot 100 and on two other American charts.
In the UK, 'Strange Currencies' ranked at #9 on the UK Singles chart, as well as on charts in six other countries.
Advertising
While the song is very much an 'Everybody Hurts' sound-alike, its vocals are far less devastating and, in reality, are actually quite positive as a man sings about being determined to do what it takes to make the woman he loves "his".
Listen to R.E.M.'s 'Strange Currencies' in the song's beautifully filmed black and white music video, and on the band's Monster album via Spotify down below.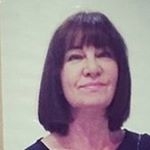 Latest posts by Michelle Topham
(see all)