American electronic folk singer songwriter Radical Face's 'The Crooked Kind' was one of the tracks played on last night's episode of Nancy Drew — Nancy Drew, Season 3, Episode 6, "The Myth of the Ensnared Hunter".
The song was the track playing during the ending montage.
Advertising
Radical Face's 'The Crooked Kind' is from the Florida native's fourth studio album The Family Tree: The Branches, which was released in 2013 via Nettwerk Productions.
The album is an interesting release as it is the second in a trio of albums that tells the story of the fictional Northcotes family through a number of its generations — three albums called The Roots, The Branches and The Leaves — taking the tree idea both literally and figuratively.
Radical Face, aka Ben Cooper, got his music name from a flyer he saw. A flyer he later discovered was actually only part of the whole — Radical Face-Lift' — with the word 'lift' having been ripped off. He liked the name. He kept it.
Since then, the musician has released seven albums, and 15 EPs. Yes, he is extremely prolific.
And, honestly, until Radical Face's 'The Crooked Kind' appeared on Nancy Drew, I have to confess I wasn't familiar with his music.
Advertising
But, I heard 'The Crooked Kind', loved it and so did a little bit of research. And, while I love his music, I also stumbled across Radical Face's blog this morning, and immediately saw a post that really spoke to me.
A post that talks about him making a major change in his life — pulling back from the Internet, technology and even removing most of the apps from his phone.
The result? More time to do things like read, paint and think but, even more importantly, time to work on his biggest music project yet.
Funny how that happens, isn't it? When you remove all those Big Tech companies trying to rule your life by telling you what they offer is 'necessary' (hint: 99% of it isn't), you actually have a life you can enjoy and you run it yourself.
You can read Radical Face's post here — (dated May 2nd, 2021 because, no, he's not spending most of his life online spewing out 'content' just to feed the algorithm machine).
Listen to Radical Face's 'The Crooked Kind from Nancy Drew on his album The Family Tree: The Branches (and do listen to the entire album. It's wonderful), and in the video.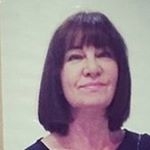 Latest posts by Michelle Topham
(see all)