British indie rock band Radiohead's 'A Wolf at the Door' was played on the series finale of Dexter: New Blood last night — Dexter: New Blood, Season 1, Episode 10, "Sins of the Father".
An episode, I have got to say, with an ending I did not love. Although that song will always be one of those that can emotionally mess you up.
The track was played during the montage where Dexter is finally arrested and booked.
Radiohead's 'A Wolf at the Door' is from the English alternative rock band's Hail to the Thief, which was released in June, 2003 on the Parlophone and Capitol record labels.
It was the first of the band's albums with a much more electronic sound than previous releases, and one fans obviously loved considering its enormous commercial success.
Hail to the Thief skyrocketed to #1 on the UK Albums chart, followed by a #3 entry onto the Billboard 200 chart, and eventually charting high in 21 countries including other #1 placings in Canada, Belgium, France and Scotland.
It was also certified Gold or Platinum in a slew of countries.
The album went on to get a Grammy nomination for Best Alternative Music Album, and won for Best Engineered Non-Classical Album.
In the almost 20 years since its release, 'A Wolf at the Door' has become a Radiohead classic.
Listen to Radiohead's 'A Wolf at the Door' as heard on last night's series ending of Dexter: New Blood on the band's Hail to the Thief album, and in the video.
The track itself is a poignant, emotional and incredibly somber piece that sticks with you long after its last bars fade.
You'll find more superb songs from Dexter: New Blood on Leo Sigh.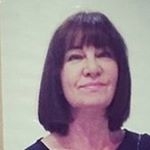 Latest posts by Michelle Topham
(see all)