Music from Radiohead's hit album OK Computer has been showing up on American TV series almost since the album was released back in 1997.
The latest show to feature music from the now-iconic album is Showtime's adaptation of the Swedish film and book Let the Right One In, which featured Radiohead's 'Airbag' on its soundtrack last night — Let the Right One In, Season 1, Episode 10, "What's Done in the Dark".
Radiohead's 'Airbag' is a song about the preciousness of life. Something the singer releases after he was in a car accident, and was saved by an airbag.
Because of that, he feels like he could conquer anything:
I am born again

In a fast German car
I'm amazed that I survived
An airbag saved my life

In an interstellar burst
I am back to save the universe
While a standout song on a standout album, Radiohead's 'Airbag' was not one of the three singles released.
But, along with the other 11 songs, as this really is a superb concept album that wouldn't work if even one song was omitted, it catapulted the album to huge worldwide success.
That included hitting #1 in the UK, Scotland, Belgium and New Zealand, as well as charting high up on charts in 15 other countries.
OK Computer went on to become Radiohead's most well-known album, and was eventually certified either Gold, Platinum and up to 5 x Platinum in 15 countries.
Listen to Radiohead's 'Airbag' from last night's Let the Right One In on Radiohead's OK Computer album, and in the video.
Showtime's Let The Right One In adaptation really is utter garbage, but at least it features some decent music, eh?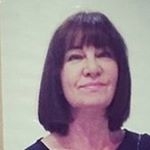 Latest posts by Michelle Topham
(see all)