As the Showtime drama Yellowjackets descended into disgusting territory this week (and no, I won't be watching any more episodes as the show really has jumped the shark), at least the episode featured some decent songs on its soundtrack — Yellowjackets, Season 2, Episode 2, "Climbing Up the Wall".
Those songs included Radiohead's 'Climbing Up the Walls', which was the alternative rock track played at the end of the episode as everyone goes to look at Jackie's burnt body, then proceeds to eat her.
Radiohead's 'Climbing Up the Walls' is one of the tracks on the band's third studio album OK Computer, which came out in mid-1997.
That album was an enormous hit for the British rock band, going on to become one of their best-selling albums as well as their most well-received by music critics at that time.
The album charted in 19 countries, with its best performance in the United Kingdom, Scotland, Belgium and New Zealand where it made it to the top spot on the Albums charts.
In the United States, OK Computer charted at #21 on the Billboard 200, and was nominated for two Grammy Awards.
OK Computer was then re-released in 2009 as a supposed "Collectors Edition" but was summarily slammed by critics and fans alike, who accused the EMI/Capitol record label of trying to milk the album for every cent they could get out of it.
Especially as Radiohead had walked away from the record label in 2007.
Listen to Radiohead's 'Climbing Up the Walls' from that album, and from the latest episode of Yellowjackets in the video and on the band's album OK Computer.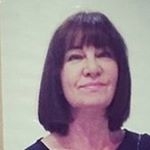 Latest posts by Michelle Topham
(see all)