Radiohead's 'Let Down' was that gorgeous song playing at the end of the final episode of the utterly spectacular Hulu series The Bear this week — The Bear, Season 1, Episode 8, "Braciole".
The track began playing at the end of the episode as the crew discovers all the cash hidden in the food, as Carmy puts the notice up in The Beef's window that 'The Bear' is coming soon, and as everyone sits down to eat together.
It continues to play over the end credits.
And, if I could have chosen a song to end The Bear, Radiohead's 'Let Down' would have been it. (And can I just offer the Music Supervisor of The Bear massive kudos as, man, the soundtrack for this series is amazing from beginning to end). (Listen to most of the songs here on Leo Sigh).
After all, while Radiohead's 'Let Down' initially sounds empty and sad, as you listen it also has a lovely sweet, hopeful feel to it.
The same feel I got from watching The Bear. A series full of crazy, fucked up people with majorly messed up lives, but people who all keep struggling through until they get to their 'happy ending'.
Listen to Radiohead's 'Let Down' from the ending of the season finale of The Bear in the video, and on the English band's now-iconic album OK Computer.
Man, that's a gorgeous song.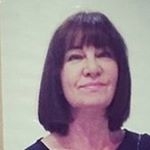 Latest posts by Michelle Topham
(see all)