Whenever I hear yet another Radiohead song featured on a popular TV show, I always think about just how much money the British alternative rock band must be making from licensing their songs.
After all, their stuff shows up everywhere!
Like, for instance, in last night's Nine Perfect Strangers, when Radiohead's 'Motion Picture Soundtrack' popped up during the final episode of that mini series — Nine Perfect Strangers, Episode 8, "Ever After" — playing during the scenes as the Marconis were in the woods.
Yep, yet another Radiohead song music supervisors loved so much they paid the band to be able to use it.
Not really a surprise though, as there is something special about Radiohead's work with its experimental rock sounds, use of unusual instruments and usuallly moody feel.
Take Radiohead's 'Motion Picture Soundtrack' with its melancholic vocals, strange use of an old-fashioned pedal organ, harps and a choir. All sounds that are so discordant when put together, yet somehow they still work.
Something Radiohead is able to pull off when a million other bands couldn't.
Radiohead's 'Motion Picture Soundtrack' is from the band's fourth studio album, Kid A, which was released in late 2000 via Parlophone.
An album that was an enormous departure from their rock sound before then, but one the band has built on ever since to produce the phenomenal quality of unmistakable Radiohead music they create today.
Oh, and yes, Kid A was a huge success for Radiohead, becoming the band's first ever #1 album in the U.S., selling millions of copies around the world and even being nominated for a Grammy Award.
The album has also appeared on the lists of most of the top music critics in their Top 50, Top 100, Best Albums of All Time.
Listen to Radiohead's 'Motion Picture Soundtrack' as heard on Nine Perfect Strangers last night in the video, and on their Kid A album.
Then, do yourself a favor, and listen to Kid A all the way through. There is really nothing else like it.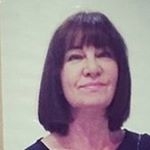 Latest posts by Michelle Topham
(see all)