The gorgeous Radiohead track 'Pyramid Song' showed up on the latest episode of the BBC crime drama Peaky Blinders this week — Season 4, Episode 6, "The Company".
The track was played during the montage of Tommy's breakdown.
'Pyramid Song' is the lead single from the band's fifth studio album Amnesiac released in 2001 and, to many, is one of the most beautiful songs the band has released. Beautiful in its simplicity really.
The track was recorded in Dorchester Abbey, and features a lovely string section by the Orchestra of St John's. It is the second time the British rock band used the well-known orchestra, as they were also featured on their previous album Kid A.
No wonder the song has shown up on so many 'Best of…' lists over the years. It really is stunning.
It is also not the first time a Radiohead track has been used in Peaky Blinders. Their song 'You and Whose Army' was featured in an episode of the series during Season 2 in 2016.
Listen to Radiohead's 'Pyramid Song' in the official music video below. And listen to some of the other music from Peaky Blinders here.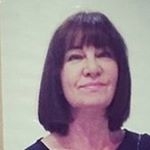 Latest posts by Michelle Topham
(see all)