English indie rock band Radiohead's 'The National Anthem' was that gorgeous music that played over the end credits of Titans last night — Titans, Season 3, Episode 6, "Lady Vic".
The track is from the band's fourth studio album Kid A, which was released in 2000 via the Parlophone and Capitol record labels.
'The National Anthem' is an interesting release too as it begins with a long, mellow, instrumental piece with a fast-paced bassline that develops into a loud, discordant, glorious jazz jamfest before the end.
Adjectives that could also be used to describe the events in Titans most of the time, couldn't they?
The song was either loved or hated by critics at the time of its release, as some raved about the free jazz section, while others despised it.
Interestingly too, the baseline was written by Radiohead lead vocalist Thom Yorke when he was just 16-years-old. Proving, if you ever doubted it, the man has always been a musical genius.
As for Kid A, the album was not only Radiohead's first ever #1 album in the U.S., and a huge success for the English band at the time, but it also won them a Grammy Award for Best Alternative Album.
Not bad, eh?
Listen to Radiohead's 'The National Anthem' as heard on Titans in the video, and on the band's superb Kid A album down below.
The track has also been used on the soundtracks of the TV series Top Gear (UK version) and the short-lived ABC comedy series Downward Dog.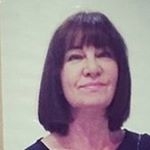 Latest posts by Michelle Topham
(see all)