That cool song playing at the end of last night's episode of the Hulu mini-series Dopesick was American rock band Rage Against the Machine's 'Sleep Now in the Fire' — which showed up over the end credits of Dopesick, Season 1, Episode 6, "Hammer the Abusers".
The track is from the band's third studio album The Battle of Los Angeles, which was released in 1999 via the Epic record label.
The album was an enormous success for the now-iconic rock band, not only being nominated for a Grammy Award but also being named Best Album of the Year by various high-profile critics.
It went on to chart high in 17 countries, but was particularly successful in the United States where it hit the top spot on both the Rock & Metal Albums chart and the Billboard 200 chart.
Rage Against the Machine's 'Sleep Now in the Fire' was also notable for its music video.
Filmed right outside the New York Stock Exchange, it led to video director Michael Moore (yep, the same Bowling for Columbine Michael Moore) being arrested by police for filming on a New York street when he only had permission for the rock band to be filmed on the steps of the Stock Exchange.
Moore was released an hour later without charges being filed, but his arrest did wonders in promoting the video, and helped with the song's eventual success.
And yes, the scenes on the video featuring the police are real.
Listen to Rage Against the Machine's 'Sleep Now in the Fire' as heard on Dopesick in that video, and on the band's The Battle of Los Angeles album.
Dopesick is currently streaming on Hulu.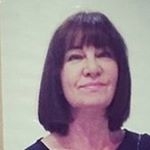 Latest posts by Michelle Topham
(see all)