Ramin Djawadi's 'The Last of the Starks gives Jon, Sansa and Arya the perfect send-off into a hopefully happier future
While the Game of Thrones soundtrack has had gorgeous music throughout every episode of the eight season 73-episode series, some pieces of music stand out more than others.
One in particular during the series finale of the HBO hit fantasy series was Ramin Djawadi's 'The Last of the Starks'.
The music that was played as Jon arrives back at Castle Black and is finally reunited with Ghost, Sansa is crowned Queen of the North and Arya is on a boat sailing away to the West.
(Game of Thrones Season 8, Episode 6, "The Iron Throne" aired on May 19th, 2019).
Probably because these are three of the characters we have loved the most, and it is wonderful to see them all moving forward into lives that are hopefully happier than the ones they have left behind.
Ramin Djawadi's 'The Last of the Starks is, of course, just one of so many gorgeous pieces of music the prolific German composer wrote for Game of Thrones.
In "The Iron Throne" alone, the series finale episode, we heard eight of them.
Djawadi has also won several awards for his Game of Thrones soundtrack, including a Primetime Emmy, and most of his compositions appear on the soundtrack albums that were released at the end of each season.
The album just released for Season 8 features thirty two of them.
Game of Thrones is not the only series Djawadi has written music for, however, as his work has also been featured on the soundtracks of an astonishing 100-plus TV shows and movies.
These include Prison Break, Westworld, and Jack Ryan and the movies Iron Man, Red Dawn and Warcraft, as well as video games like System Shock 2 and Gears of War 4.
As for the music from Game of Thrones, you can listen to Ramin Djawadi's 'The Last of the Starks' in the video below.
You can also hear Ramin Djawadi's 'The Last of the Starks' on the Game of Thrones, Season 8, Music From the HBO Series album.
You will find that in its entirety in the Spotify widget below as well.
Related reading: Listen to Ramin Djawadi's 'A Song of Ice and Fire' from the series finale of Game of Thrones — "The Iron Throne"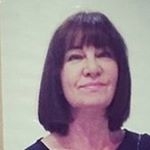 Latest posts by Michelle Topham
(see all)