American punk rock band Ramones' 'Do You Wanna Dance?' was that song playing over the opening scenes of Billions this week — Billions, Season 7, Episode 2, "Original Sin" — as the gang arrives at Bobby Axelrod castle.
The Ramones' Do You Wanna Dance?' was also played again at the end of the episode as Michael announces he is running for president as an independent candidate.
The track then continues playing over the episode's end credits.
The Ramones' 'Do You Wanna Dance? was first released by the indie American band as a cover of the original song released by the song's composer Bobby Freeman back in the late 1950s.
The band's version of the track came out in 1978 on the band's third studio album Rocket to Russia.
An album that was not as successful as the band initially expected, even though it was well-liked by music critics, and something they blamed the Sex Pistols for saying that band had damaged the reputation of punk rock bands.
Rocket to Russia did chart in Finland, Sweden, Australia, Canada and the UK, however, also making it as far as #11 on the Finnish album chart.
In the United States, Rocket to Russia also hit #49 on the Billboard 200 chart.
The song was also used on the soundtrack of the movie Rock 'n' Roll High School a year later, which exposed it to an even wider audience.
Listen to The Ramones' Do You Wanna Dance?' as heard on this week's episode of Billions on Showtime in the video, and via the remastered version of the band's Rocket to Russia album.
It is now more than 40 years since the band's version of the song was released, and it still holds up very well.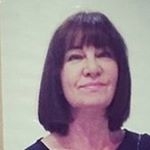 Latest posts by Michelle Topham
(see all)