Listen to Ramsey's 'Love Surrounds You' from 'Shadowhunters'
Los Angeles based indie singer songwriter Ramsey's eerie dark alt pop song 'Love Surrounds You' was featured on this week's episode of the Freeform series Shadowhunters — Season 2, Episode 15, "A Problem of Memory".
Ramsey herself performed the song onstage at a bleeder den when Quinn takes Simon there and introduces him to Heidi.
Advertising
As for Ramsey, she is still a relatively undiscovered gem in the music industry, with a voice and a music style that is like an even darker version of Lana Del Rey. With her unique vocals and sound, though, don't expect her to be this undiscovered for too much longer. Especially now her music is being picked up for television.
'Love Surrounds You' is from Ramsey's just released six-track debut EP, which you can listen to in the Spotify widget below.
Watch her official video for 'Love Surrounds You' below that.
Advertising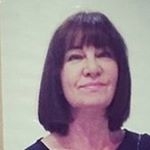 Latest posts by Michelle Topham
(see all)